Hi Creative and Fashionable people!

Welcome to Weekly Vibe #146! Sorry for not posting last week as I was coping with a personal problem hence I decided to push it to be done later. The past week and the coming week for anyone living Singapore and neighbouring regions are not having it great, most of us are either coughing, having sore eyes from the horrible haze, lessons in schools have to be cancelled, people are encouraged to stay indoors and if heading to the outdoors have to be wearing N95 grade respirators and this how it looked 4 days ago!
It's fine if it's some fog but it's actually smoke from burning forests in Indonesia, well how it got to be this bad? I'm not going to talk about it because it's going to get political and I don't wish to get political about things on this blog. But I really hope things do get done so I can quickly get out and do my Street Legwear Fashion posts without wearing a respirator! But hey I still did something!
Last week when the air was better I slipped on of the my favourite tights which UK Tights sent to me as one of our anniversary gifts!
Man the
Tiffany Quinn Sheer Front Stripe
tights are really awesomely cool! I do look forward to doing a Street Legwear Fashion look soon with these really spiffy looking tights!
And seems like Autumn is here and another phase of hosiery frenzy is here! Autumn has to be one of the most interesting seasons for hosiery as the climate is just perfect, you aren't shivering in cold but you can still feel comfy with a coat on and of course a nice pair of autumn tights! Hosiery designers during the autumn season come up with many great designs and here is a little trend check so far from some of the big hosiery retailers have also started selling them too!
UK Tights
have started selling new
Oroblu
,
Le Bourget
and
Girardi
Autumn series!
Wow and if you know me probably by now what really caught my attention are Girardi Genevieve Tights I don't know about you but they just look so cool!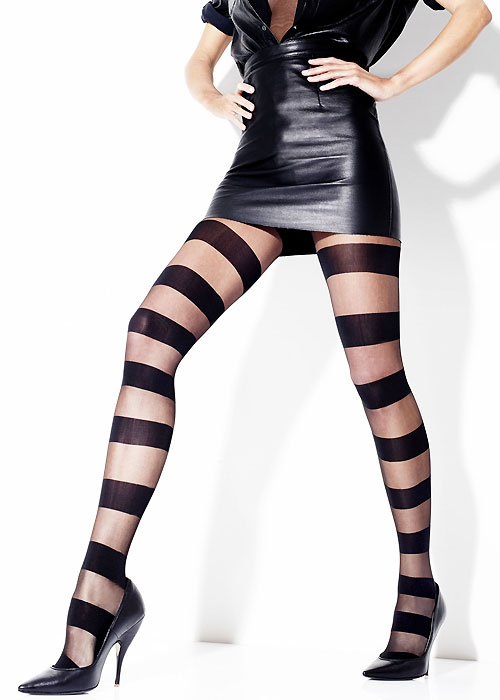 I'm pretty sure I wouldn't have problems pulling this style off!
Charnos and Aristoc too have released their new series of autumn hosiery and you get them via MyTights!
Well that's all I have for you this week! I'm looking forward and praying for better sky!
Thanks for reading!
Andreas Lucius Loh