Hi Creative and Fashionable people!

We, Legwear Fashion For Men is turning 1 soon! And the saying goes that it is better to give than to receive, so we are giving gifts away! But what are we giving? Tights of course! And at our own expense we are giving 2 pairs of ActivSkin's A866's to 2 lucky winners!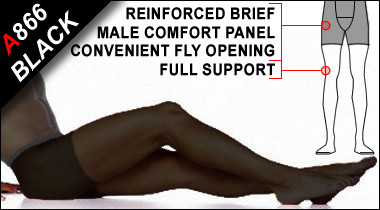 But how do you take part? Very simple! All you gotta do is retweet our anniversary tweet on Twitter! And at the day of our anniversary, we will be announcing the 2 lucky winners!
And if you haven't followed us yet, follow us at @LegwearFash4Men :)
However that's not all! Plus with thanks to Steven Katz of Activskin, he is giving the readers of Legwear Fashion For Men 10% off any order! And all you have to do is insert this discount code " LFFM2013 " (omitting the space and "") when you checkout of your shopping cart, this special discount is valid till the 30th of September for 3 uses! What are you waiting for? Start shopping! Do keep a look out for our special 1st Anniversary post next week!
Thanks for reading and support!
Andreas Lucius Loh