Hi Creative and Fashionable people!

This week was a lot of losing for me!! Well what did I lose? I realised that by this week, I lost 9kg! Which placed me at a 80s kilos range! It was a scale that the last time I saw it was in 2006! I'm really happy! My weight loss efforts are paying off! :)
This week I also got restock of my support tights from Activskin, I got the A866 and tried something new, the A839 light support microfiber tights in black.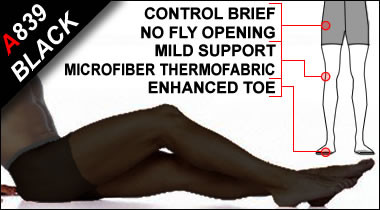 Weather starting to get colder? Tightsplease is offering a 30% off their selected Aristoc tights, follow this
link
!
I'm actually not feeling too well for this Sunday as I had a really bad tummy discomfort, I had over excessive amount of gas in my tummy but had problems dispelling them hence it caused very serious discomfort as I was sleeping, I woke up squirming in discomfort. But now I got better! Thank God for that! :)

I wish you guys well and happy!

Thanks for reading!
Andreas Lucius Loh