Hi Creative and Fashionable people!
It's our 4th anniversary today! Woohoo! No giveaway this year because I wasn't able to find any :( but I promise the 5th one would be great! Trust me!
For weeks I have really realised that Instagram is one really very interesting place! I recently found an interesting tights start up named
Wade & Belle
that makes tights that eliminate the "muffin top" look and it's called "Not too Tights"! They have a special patented waistband for these really interesting tights!
I have managed to secure an interview with them and to be really honest of with you, I'm totally bought over this idea, though I don't really get much of the muffin top problem, because I don't wear a dress and I wear a pair of shorts of my tights so it covers my waistband, the problem I have is after I workout, my T-shirt gets soaked the muffin top would sometimes appear and that isn't a good thing! :X But we will get to hear from them soon when the interview is done! I'm hoping to give this pair of tights a try too!
Wolford has came up with a new innovation and named it the
Wolford Comfort Cut 40 Tights
!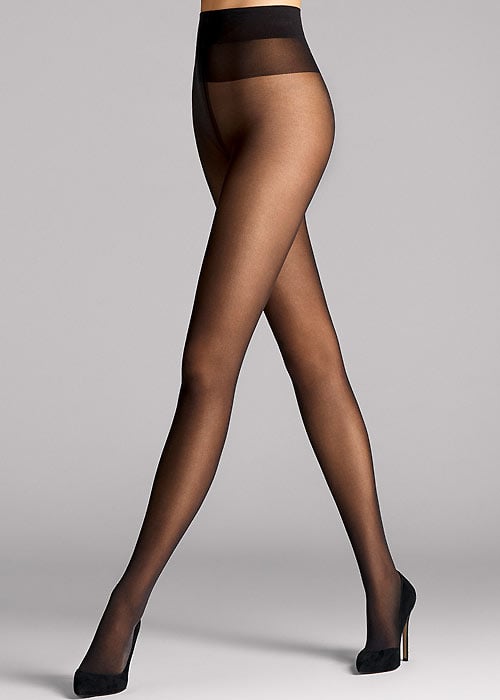 The product description are as follows via
UK Tights
"This has to be the most innovative product on the market today. It may look like a simple 40 denier tight at first glance. However, the waist size of these tights is decided by the wearer. By simply making up to four cuts on the inside of the waistband. The extraordinary soft yarn and the semi-sheer design has created a luxurious, minimalist look. Never before has there been a product that you could adjust to your own waist size. The best pair of tights you can buy as they will fit you perfectly and when you purchase these you'll get a free storage pouch whilst stocks last."
Wow waist size of these tights is decided by the wearer!? By making 4 cuts on the inside of the waistband! Wow! This is truly amazing! If you are interested in this getting them they are £34.99 a pair and comes with 5 colours: Black, Nearly Black, Admiral, Anthracite and Mocca. They also come in sizes S, M, L and XL, Wolford has always been very generous with sizing and we all have these conspiracy theory that they actually know men do buy their tights and seemed to have catered for taller and bigger sizes.. I mean come on, XL size height reaches to 190cm! I seriously haven't met any women of that height!
Well that's all I have for you this week!

Thanks for reading!
Andreas