Hi Creative and Fashionable people!

Welcome to Weekly Vibe #174! Happy May Day and Happy Easter to my Eastern Orthodox Christian Friends! For most Singaporeans it is a longer weekend but for me I had to work on even a Sunday too.. but hey I still got Monday off to do this! This week I just purchased Tomy Clancy's The Division online 3rd person shooting game!
Well I do really have to say it's fun! Most of my friends have been bugging to play for ages and now I know at least I won't be playing it alone but with a lot of my friends!


I realised that after getting Legwear Fashion For Men an Instagram for some time I think one of the most awesome thing is we are able to not just advocate easier albeit not needing a person to read the entire blog to understand what we do but with pictures one can find in a smaller bite size details, not just that I found out that through the system of hashtags I actually found more hosiery vendors and potentially being able to cooperate too! Instagram is also a great platform for one to find out on hosiery deals! Take for an example the vendor
Tightso
that has been around since 2008, I probably wouldn't have found out about them if not for Twitter or Instagram and I wouldn't have out found out that they had this
Buy and Get One Free deal
!
Not just that they are providing you a
Free Tights
! And you have to do is pay shipping, the approach was very interesting in that page they wrote:
"At tightso we know how difficult it is to shop for pantyhose online especially when it comes to sizes and colors, We'd like to offer you free tights carefully selected by us from our inventory. All you need to do is for $6.95 shipping fee."
You would be able to select from Penti 5 Denier and Daymod 8 Denier(the latter currently out of stock) sheer pantyhose with 5 colours and sizes from Small up to X Large.
I really like their Patterned tights collection, I had my eyes fixed on these 3 products:
I'm glad I stay connected with Tightso!
The weather is still feeling kinda cold? Get some
Trasparenze Gennifer Merino Wool Tights
from
UK Tights
at a buy one and get the next pair at half price deal! These have sizes up to XXL but if you are looking for darker tones like Black, you might have to wait a little longer!
Your wife expecting a baby and it's cold out there? Don't get her normal tights but get her some nice
maternity tights
! UK Tights has some stocked up some new ones from Giulia and Spanx to their collection!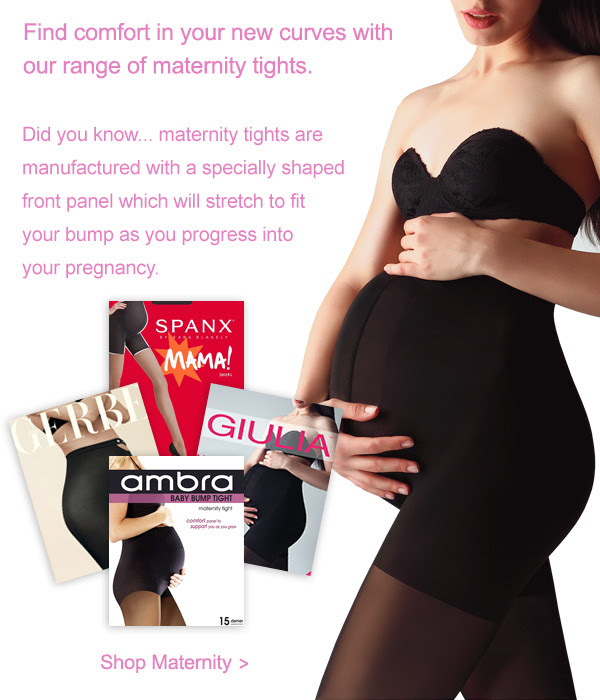 Well that's all I have for you! Have a great week ahead and stay safe!
Thanks for reading!
Andreas